Okinawa food
When I arrive at Naha airport, I always go to A&W at airport.
A&W is fast food same as McDonald's.
A&W has stores only in Okinawa.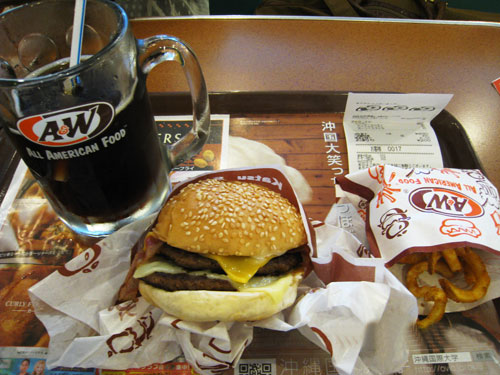 The specialty is the drink 『Rootbeer』.
The name has beer but this is non alcohol.
Almost same as coke but it has some unique taste…
Anyway, my travel in Okinawa cannot start without A&W.
This is my custom.

please try A&W Rootbeer.
************************************************
Please let me know if you have any comments!
************************************************