Sightseeing in Osaka
Osaka is 2nd largest city in Japan.
There are lot of place to visit!
This is the symbol of Osaka!



The left billboard (a man is running) is symbol of Osaka.
『Glico』 is a name of famous food company and this billboard started in 1935!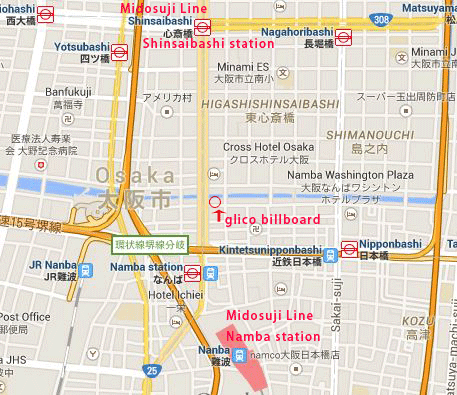 ↑ from google map

Here is 『Shinsaibashi』and many tourists visit here.
I think Shinsaibashi is the most famous and powerful place in Osaka.
There are many shops,restaurant,bar,etc…you can buy everything what you want,
you can eat everything you want!!!
So Shinsaibashi is always crowded…
You cannot miss here!!!
************************************************
Please let me know if you have any comments!
************************************************